NAZAN'S STORY
"My very sensitive and reactive skin as well as my high expectations, heritage, environment, curiosity, intelligence and experiences have prepared me for and guided me to create NAZAN SCHNAPP™…"
NAZAN SCHNAPP
CEO, CHIEF CREATIVE OFFICER, CHIEF R&D OFFICER & FOUNDER
Nazan Schnapp is the Founder & CEO of Nazan Schnapp LLC and holds the positions of
Chief Creative Officer and Chief R&D Officer at NAZAN SCHNAPP™ since 2011
I believe that the combination of having a very sensitive and reactive skin as well as having always high demands and being coincidentally born and raised in Switzerland and having been brought up with a strong Turkish heritage, instilled in me an intense drive to create beautiful and useful things. 
My parents' home cities Gönen and Bandırma both in Balıkesir province on the southern part of the Marmara Sea in Turkey, where we visited our family every year to spend our holidays and Gönen is also where I spent four years of my childhood – completely immersed in a very natural and healthy lifestyle. Gönen best known for its therapeutic hot springs which date back to ancient Greece, the city once called Artemea - a derivation of the Greek goddess Artemis - still plays a major role in my life and has prepared me to create wonderful and highly effective products and the NAZAN SCHNAPP™ brand of the same name.
From my early teenage years, I realized that the available skin care products all had synthetic and chemical ingredients that were very rough on my very sensitive and delicate skin even the natural skincare alternatives. Influenced by my self-sufficient family and the fresh beauty routines of my mother and grandmother, I decided to start creating my own simple and effective beauty treatments at home. Through my own beauty wishes and love for all-things luxury, I saw there a real need for myself to create natural, luxury skincare products that were free of synthetic chemicals and dermatologically safe. Influenced and inspired by my family and the fresh beauty routines of my mother and grandmother, I decided, as a highly intelligent and clever teenager, to start to experiment at the age 12 and began experimentally formulating.
In 2011 I opened a concept store in Zurich, wanting to share my own beauty products and regimens through a luxury and natural skincare line available also to my customers. I started by producing small batch skin care and beauty treatment products like natural and vegan tinted lip balms, face balms, floral toners, face oils, and moisturizing serums. Moving forward from my initial concept store, I saw a great interest and demand in growing the eponymous line for my customers.
My very sensitive and reactive skin as well as my high expectations, heritage, environment, curiosity, intelligence and experiences have prepared me for and guided me to create NAZAN SCHNAPP™ . I have made my over 20 years experience and mission into a reality and committed myself to creating and delivering beautiful and luxury cosmetic products.
All NAZAN SCHNAPP™ luxury masterpieces with high performing, very complex and maximalist formulas are still, as since the beginning, researched and developed only by myself. Engineered and manufactured from the scratch under the strict control and guidance of mine at our family-owned in-house facility and R&D laboratory in Zurich, Switzerland.
I hope my skin transforming, high performance, soothing, beautiful masterpieces put a smile on every face they touch.
xx
Nazan Schnapp
Nazan Schnapp is the Founder & CEO of Nazan Schnapp LLC and holds the positions of Chief Creative Officer and Chief R&D Officer at NAZAN SCHNAPP™ since 2011. Nazan is member of SWISS SCC and did also trained several cosmetic chemists/scientists.
Nazan Schnapp is one of the few founders in the history of skin and beauty care who can use not only her own mind but also her hands to create. She brings to life highly complex scientific formulas with unique quality and design, made visible through exquisite packagings that symbolize the pinnacle of her art. More to read here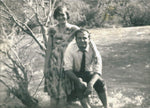 Nazan's self-suffient organic farming maternal grandparents, just before they have thrown everything away and quitting a secured government position as petty officer.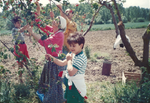 Nazan at age of 5, in green striped t-shirt, pictured by her mother by cherry picking with her grandmother, father and aunt, on the fields in Gönen, Turkey.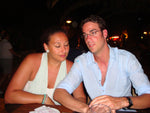 Nazan met Sandro Schnapp first time in January 2009 and married in September 2010. Nazan founded the company in 2011 with her new name Nazan Schnapp. The couple got divorced in 2023.