PRESS — BALANCE - LIVE WELL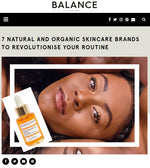 BALANCE LIVE WELL | August 12, 2019 TRY… White Magnolia Cell Renewing Facial Oil. Perfect for dry, sun-damaged or prematurely ageing skin, this restoring facial oil works as a smoothing serum and hydrating moisturiser. Organic Rosehip nourishes dry and uneven skin, while Organic Evening Primrose Oil aids with skins healing...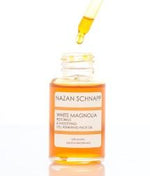 BALANCE - LIVE WELL | DECEMBER 23TH, 2018 Get Nazan Schnapp on your skincare radar. Vegan, 100% natural and toxin-free, this Swedish brand is one of our favourites for plant-based products with real results — like this face oil, which is a must for super dry or mature skin.