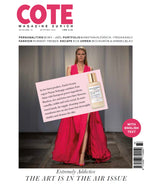 COTE MAGAZINE | 10th October 2021 KRISTALLKLARIn ihrem neusten Produkt vereint die ZürcherBeautyexpertin Nazan Schnapp ostasiatische miteuropäischen Powerwirkstoffen. Bambus, Reisund Lotus treffen auf Lindenblüten, Kamelien,Rettich und Bergkristall. In den angefeuchtetenHänden verwandelt sich die geschmeidigeReinigungscreme in einen luftigen Schaum, derdie Haut gründlich klärt und reinigt.   In her latest product, Zurich...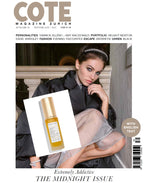 COTE MAGAZINE | 06th January 2021 Luxury commodities such as gold, pearls and precious stones increase in price,especially in times of crisis. They are also very trendy again in cosmetics.   Using gemstones in their products. Nazan Schnapp fromZurich, whose care lines can be found in many a Hollywoodbathroom, also...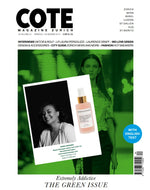 COTE MAGAZINE | Summer 2019 "Nazan Schnapp is like a force of nature and an inspiration especially for women. If she puts something in her head, true to her motto she won't stop: «Just try and do it ‒ nothing is impossible!» So her advice to young women: Be self-confdent,...